Funny and socially-aware
A semi-cooperative ambiance game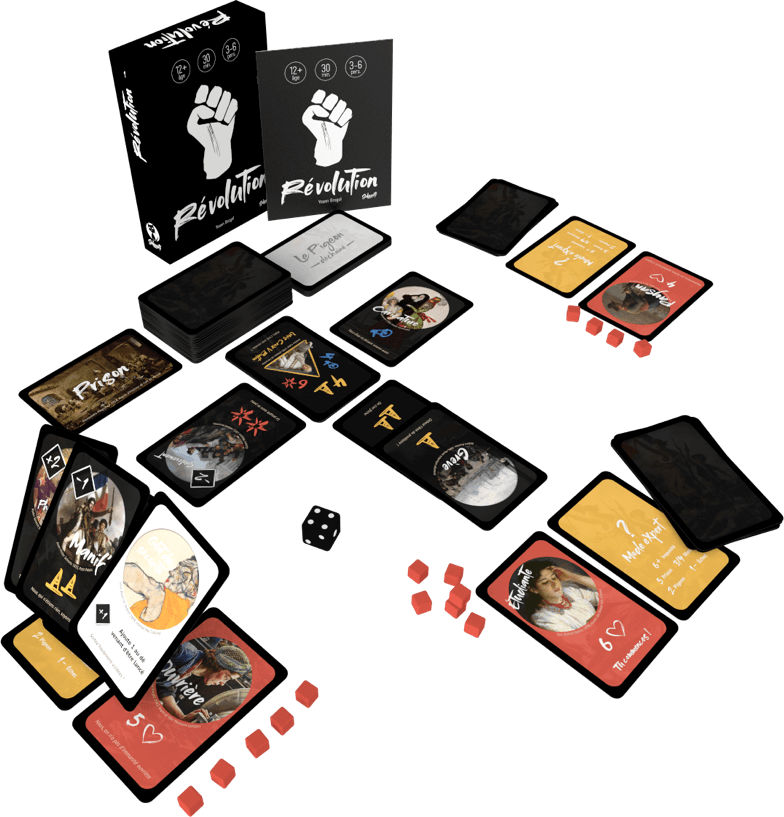 Comrades unite!
Dictators tirelessly follow one another in power.
People have been suffering for too long.
Time of Revolution has come!
From 12 years old

The minimum recommended age is due to the theme, mechanics remains very accessible.

About 30 minutes

A fast ambiance game, the real duration will depend on your number and the speed of your decisions.

For 3 to 6 comrades

Révolution is never done alone, gather 3 to 6 people to play.

2 game modes

A coopération mode to discover the game and an eXpert mode with the reactionaries infiltrated among you.

107 works of art

Each card is unique and illustrated with a painting of the public domain with its reference.

Contents

1 game box of 14.8 x 10.5 x 2.9 cm containing 120 cards, 36 life cubes, 1 die and 1 rulebook.
Your turn
Will you overthrow the dictatorship before dying?
Crowdfunded on Ulule
336 persons have made this game possible
Relive the crowdfunding campaign