Word game
Thought is curtailed, language is monitored. Dictopia is a quick and tactical, revolutionary word game. Each session is as different as it is surprising!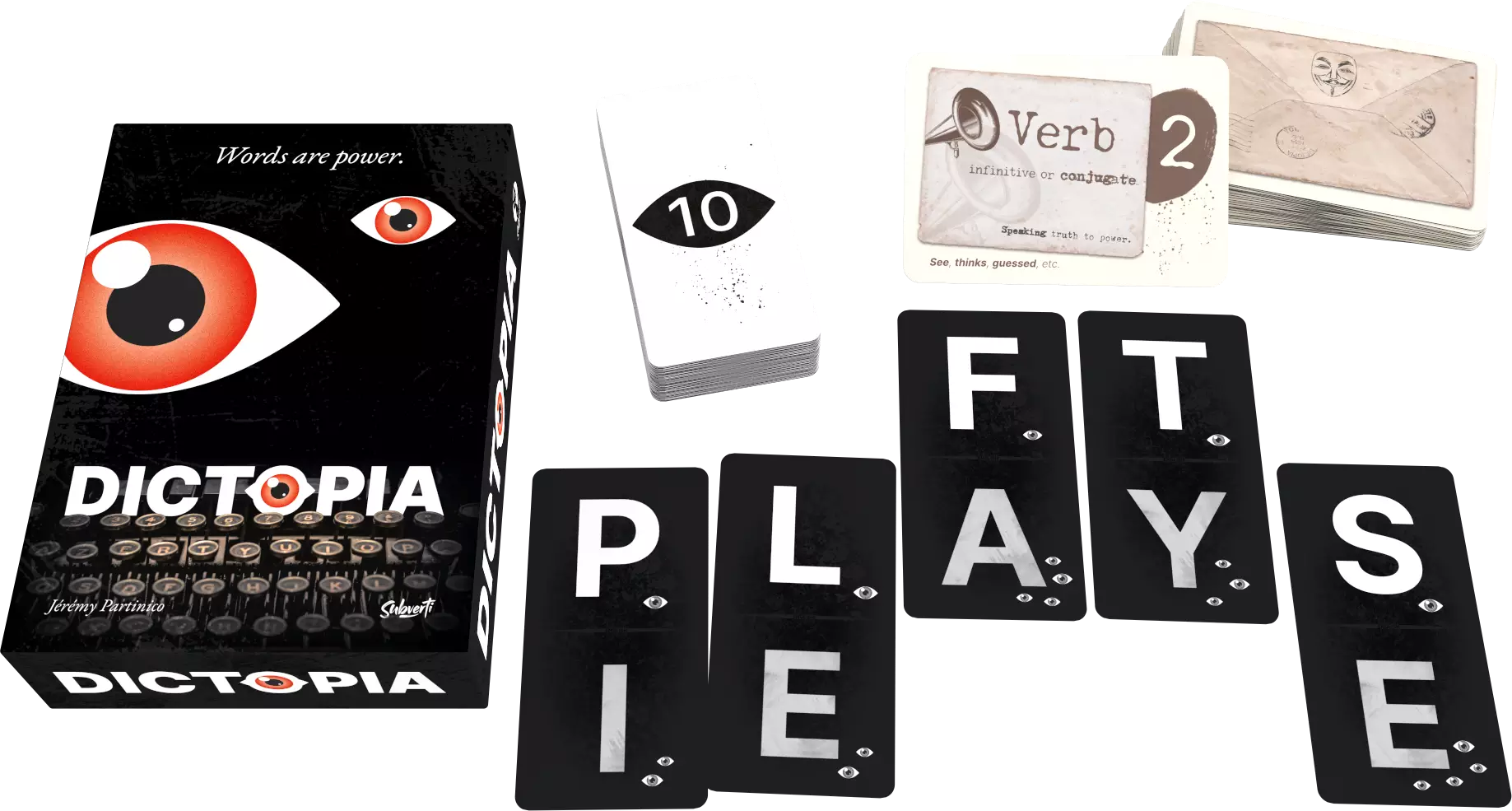 Soundtrack 🔊
For complete immersion in the dystopian world of Dictopia, play with the game's official soundtrack.
Discover the soundtrack
Humans
Author · Jeremy Partinico
Creative Director · Yoann Brogol
Behind the creators of the game, there is a whole community of players who love Dictopia. Thanks a lot! 🖤
About Subverti
Questions about Dictopia?
Come speak with us on our Discord server