How it works?
At the start of each round, start the soundtrack by clicking on the play symbol ▶. At the first ding, it's a go! You then have 1 minute and 30 seconds to find a word. At the end of the allotted time, a countdown is started. At zero, everyone stops and we count the points!
See the complete rules of Dictopia
Dictopia 👁️
Dictopia is a quick and tactical, revolutionary word game!
Learn more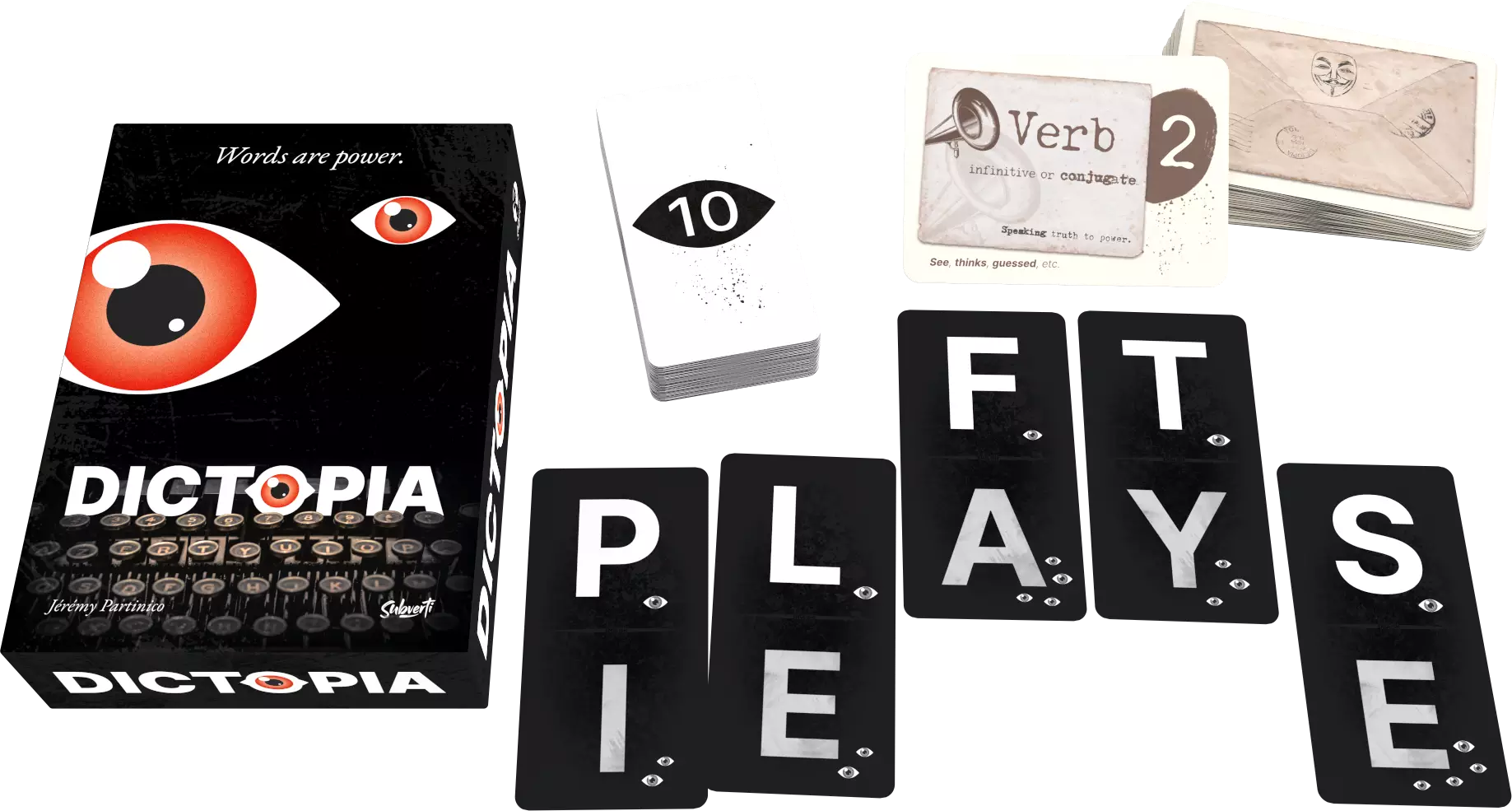 Why a soundtrack?
We created specifically this soundtrack for the board game Dictopia. It allows you to play without needing to watch the timer in order to better immerse yourself in the surveillance society present in the game!