‹

All the publishers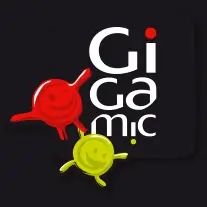 Gigamic
Founded in 1991 by Stéphane Gires, Ludovic Gires, Jean-Christophe Gires
Wimereux
France
Akropolis
6 qui prend !
La Maison des Souris
Quarto
Quoridor
Galèrapagos
Hachette group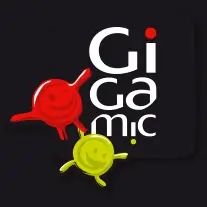 Gigamic
Hachette group
Gigamic is a board game publisher based in the city of Wimereux in France.
Founded in 1991 by Stéphane Gires, Ludovic Gires, Jean-Christophe Gires
Parc d'Activités des Garennes, 22 rue Jean-Marie Bourguignon
62930 Wimereux
Pas-de-Calais, France
🖋️ Editorial slant
Règles simples qui s'expliquent rapidement, des parties de moins d'une heure, un mécanisme innovant et un matériel valorisant.
⭐ Iconic games
Akropolis

6 qui prend !

La Maison des Souris

Quarto

Quoridor

Galèrapagos
🛠️ Activity
Création, localisation et distribution
🏷️ Distribution
The games of Gigamic are distributed in shops by Gigamic.
Publisher updated the 24/01/2023.
🖋️ Propose a modification
Subverti Maps needs you!
To our delight, board games are becoming increasingly popular. To facilitate their discovery and allow everyone to meet and play together, we make this free map available to as many people as possible. If this is useful to you, you can help by supporting our work!