‹

All the conventions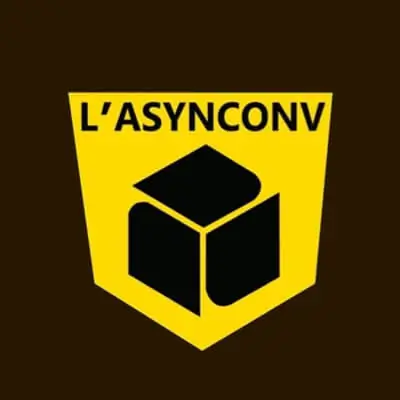 2024Edition 2024
L'ASYNCONV
July 3 to 5, 2024
Salle des fêtes de La Riche
La Riche
France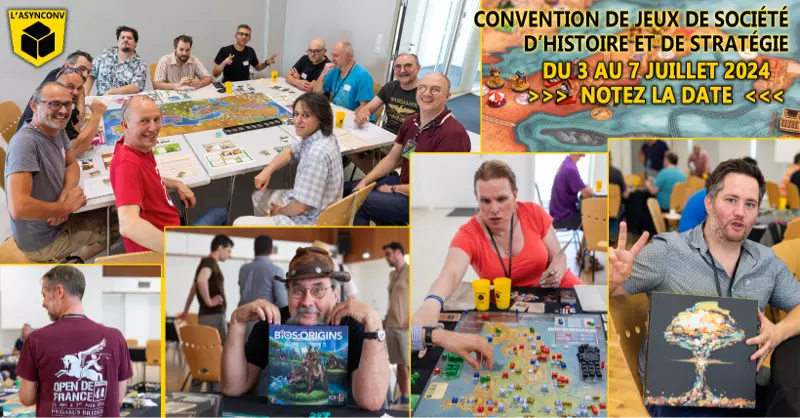 L'ASYNCONV needs you!
The conventions' map is collaborative. Take five minutes to add missing informations (or ask the organizers of this event to do so). This free tool exists because of you, thank you very much! 💪
L'ASYNCONV 2024
L' ASYNCONV was born from a simple idea, which consists in putting back at the heart of the fact of playing and exchanging, the game and the meeting. History and strategy board games are often played in hours and it is not always easy to find partners close to home. Inspired by American conventions, l'ASYNCONV proposes a table reservation schedule that guarantees that everyone will finish at least one game per day, i.e. 4 games over 4 days. "In the heart of Touraine, a region which, from the top of its castles, contemplates more than a thousand years of history". The idea is also to offer a convention that can be part of a tourist route. You can start with the ASYNCONV and then visit the banks of the Loire, the castles or the cellars. Or the opposite... :-)
Next edition
July 3 to 5, 2024

from 20 to €80

Salle des fêtes de La Riche
37520 La Riche, France
2024 edition in details
Thanks to the success of the first edition with nearly 50 finished games like Fire in the Lake, Successors or Wings of Glory (10 players), with more than 20 different games played but also thanks to a very pleasant atmosphere and an air-conditioned room with studied acoustics, we give you an appointment from July 5 to 9, 2023 for a second edition!
Convention updated the 04/08/2023.
Something missing? 👉 Propose a modification
Subverti Maps needs you!
To our delight, board games are becoming increasingly popular. To facilitate their discovery and allow everyone to meet and play together, we make this free map available to as many people as possible. If this is useful to you, you can help by supporting our work!