‹

All the conventions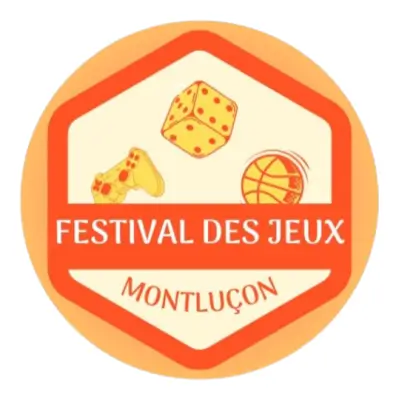 2023Edition 2023
Festival des Jeux Montluçon
March 4 to 5, 2023
2 All. du Bois-de-Languistre
Lavault-Sainte-Anne
France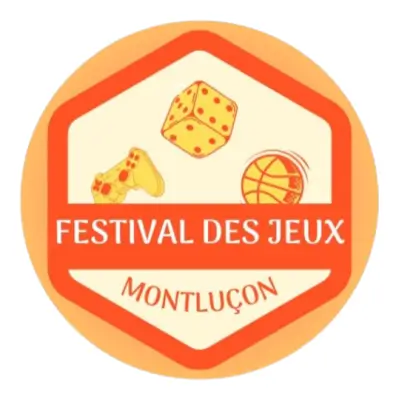 The poster for the 2023 edition has not yet been unveiled! 🙀
Add the 2023 poster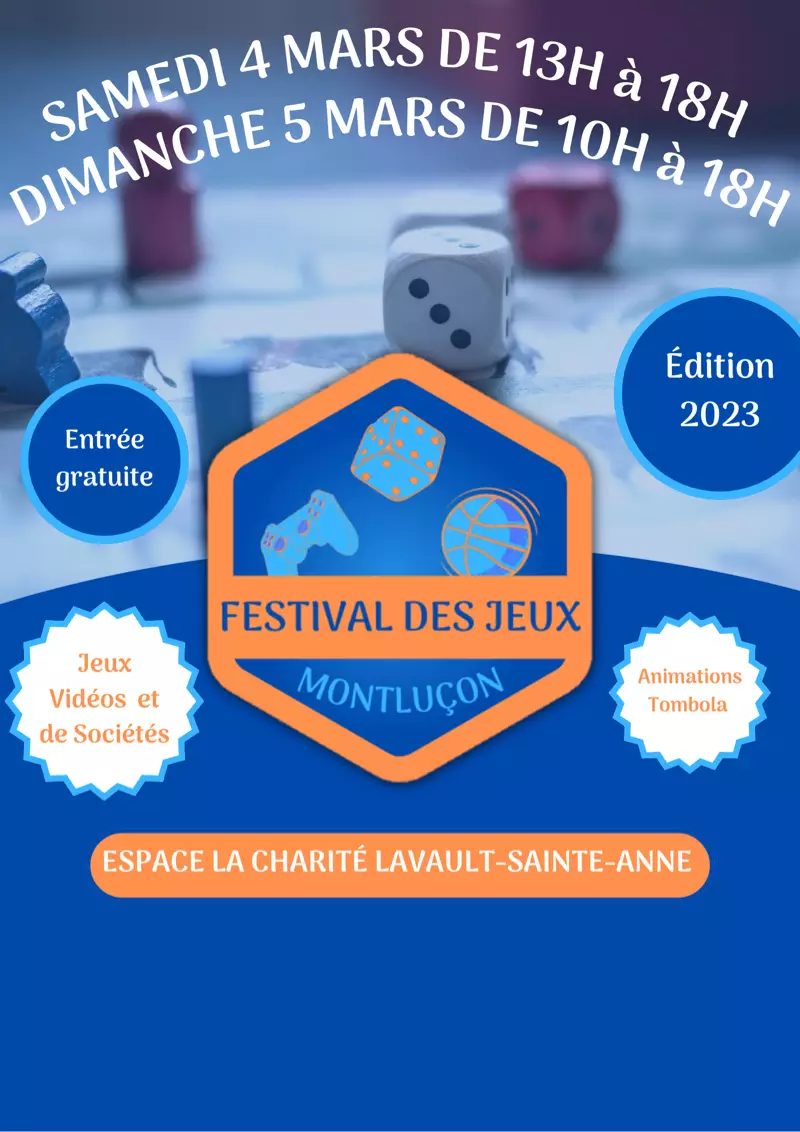 Festival des Jeux Montluçon needs you!
The conventions' map is collaborative. Take five minutes to add missing informations (or ask the organizers of this event to do so). This free tool exists because of you, thank you very much! 💪
Festival des Jeux Montluçon 2023
After 3 editions of the trade fair «Allier on joue», we decided to diversify our project by turning it into a Games Festival. The last trade fair highlighted board games through creators and exhibitors. The year we want to keep this base while diversifying with video games and sports animations. The aim of this festival is to bring together visitors of all ages in good spirits and conviviality.
Next edition
March 4 to 5, 2023
Saturday from 1 p.m. to 7 p.m.
Sunday from 10 a.m. to 6 p.m.

Free admission

500 estimated visitors
2 All. du Bois-de-Languistre
03100 Lavault-Sainte-Anne, France
It will be held at Espace la Charité in Lavault-Sainte-Anne 2km from Montluçon on March 4th and 5th 2023. We are a group of 6 students in a Business and Marketing Degree at the IUT of Montluçon. We are also members of the Junior Company PRO.TE.CO., in the Trade Fair division. Our team consists of 3 second-year students: Sacha Canivet (head of division), Mathis Marchand and Arthur Vialard, as well as 3 first-year students: Itah Rofe, Zoé Goubert and Gabriel Auvitu.
Convention updated the 08/12/2022.
Something missing? 👉 Propose a modification
Subverti Maps needs you!
To our delight, board games are becoming increasingly popular. To facilitate their discovery and allow everyone to meet and play together, we make this free map available to as many people as possible. If this is useful to you, you can help by supporting our work!